About our hostel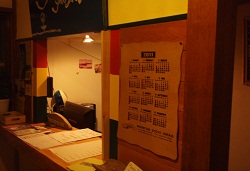 Check-in 16:00〜22:00
Check-out FREE〜10:00
※You can leave your luggage at our hostel before check-in time.(We have lockers in the front of our hostel you can use.)




(10am - 16pm is when we clean the hostel and do errands. Because of this, we are closed and cannot receive guets. Thank you for your understanding.)


◎Nikko & "Nikkorisou" is a very quiet and peaceful place.
If you enjoy a busy and noisy atmosphere (like a TOKYO),We do not recommend this place...

◎Winter season is extremely cold here!! Please pack accordingly and come prepared for a lot of snow. m(¨)m thank you !
DIRECTIONS
※From Nikko Train Station※
Please catch the local bus
from stop 1B(JR sta.) 2B(Tobu sta.)to bus stop number 7(Shinkyo)
Cross the road to the souvenier shop opposite of the bus stop
and walk left around and behind it.
Walk down the road and "Nikkorisou" is on your left.
The bus fare is around 200JPY. Our hostel is about a 25 minute walk from the Tobu/JR station.
It's convenience location for sightseeing We will do our best to ensure that you have a good time staying at Nikkorisou.
Information
◎If you are planning to go to the Kegon Falls and Chuzenji Lake◎
There is a 2 day unlimited Tobu-bus pass is available for purchase at the Tobu Nikko Station and JR Nikko!
You can take the bus from Shinkyo no.7. (the nearest bus stop) to these sites.
We recommend you get a bus ticket when you arrival at the station.
※However, depending on the time of arrival. (\ 2,650-Senjyougahara / 2,000 yen-Chuzenji / 3,000 yen -Yumoto Onsen) ・Tourist center Tobu Nikko Station
(0288) 54-0864: TEL seven days a week 9:00 to 17:00
・JR Nikko Station
(050) 2016-1602: TEL seven days a week 6:00 to 18:00
☆Recommend 3nights trip☆
First day
Toshogu shrine&Rinnoji temple&Futarasan shrine
Takino shrine&Kanmagafuchi
Second day
3water falls&Chuzenji lake
Hiking aroud Senjyogahara to Yumoto hot spring
Infomation of Train from Tokyo to Nikko
(Tobu train line)
http://www.tobu.co.jp/foreign/en/pass/
*If you stay 2nights We can discount -300yen/per night* *3nights -600yen/per night*
Room type
mixed dormitory
3000yen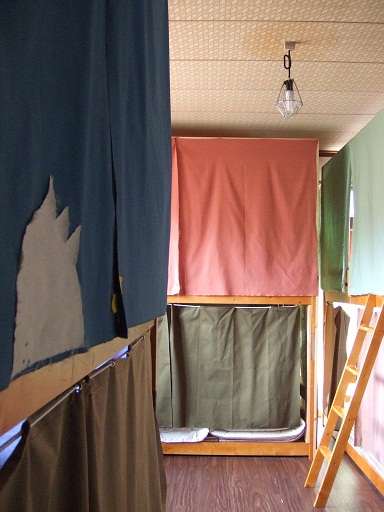 (´ω`) ..Please,spending peacefully..
hearing the sound in the river
in the room assumed to be spacious.
300yen extra charge is added winter season (November-April)


Female dormitory
3000yen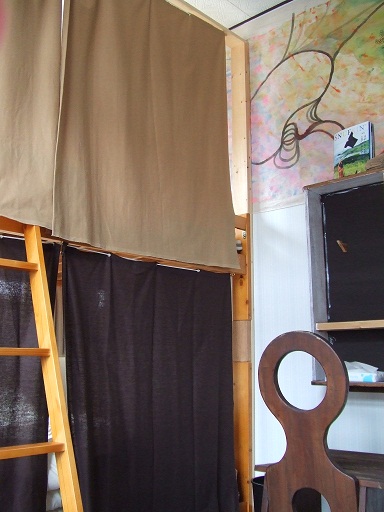 This room gets plenty of sunlight
and it is always bright.
Have a good time getting to know other female solo travelers. ♪.
300yen extra charge is added during winter season (November-April)


private room
7000yen(With room key.)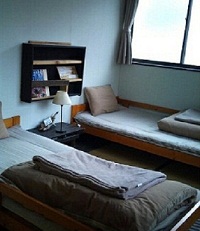 This room also gets a lot of natural sunlight
and when you open the room's window...
You can see Shinkyo bridge.

* in case of TWIN,
it mean one person 3500 yen
300yen extra charge is added winter season (November-April)


Japanese style private room
8000yen (with your own room key)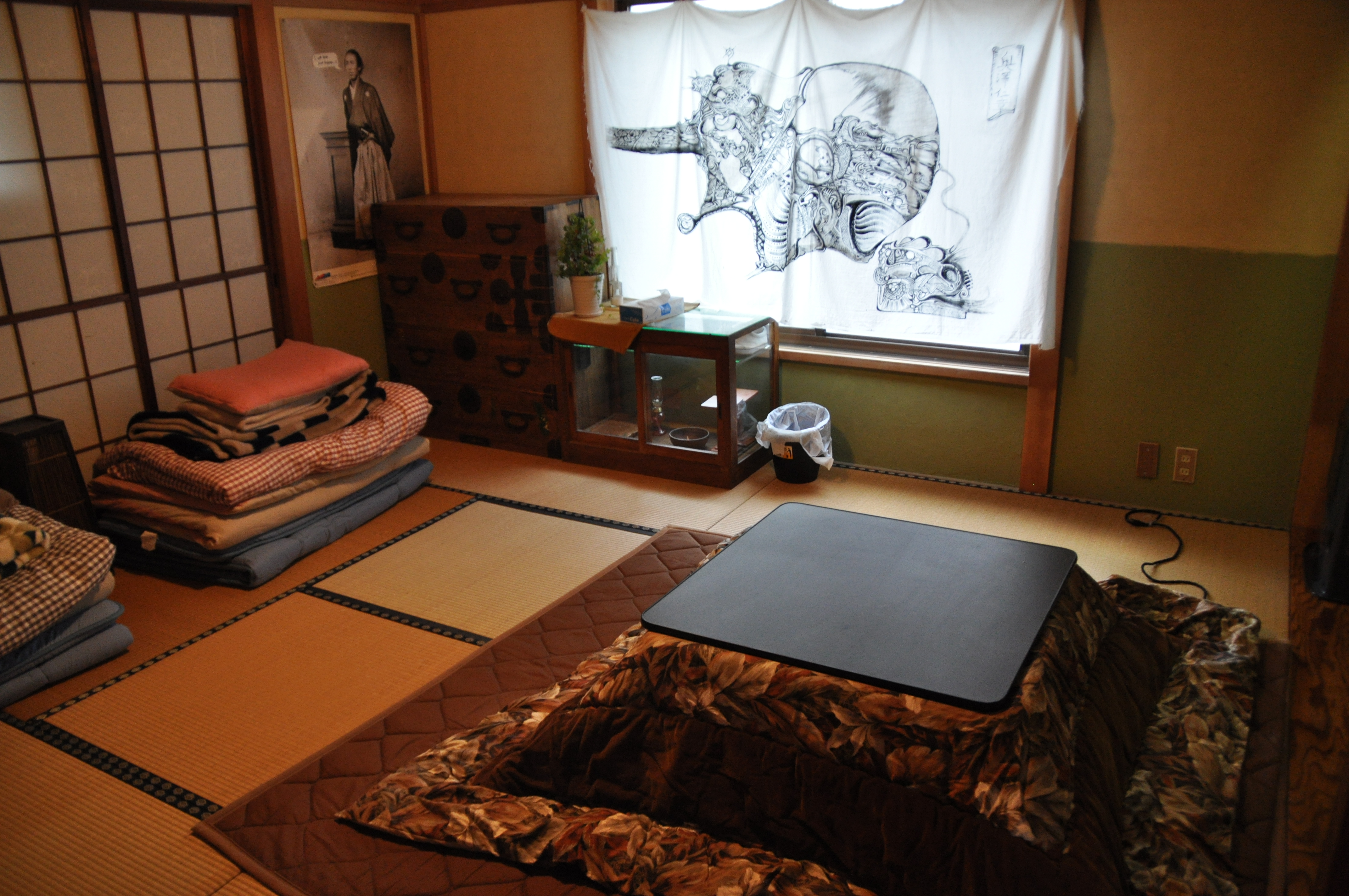 Also very bright inside of the room
This room is first floor.
Big room with KOTATSU. You can experience living like a Japanese person.
* in case of TWIN,
it mean an one person 4000 yen
300yen extra charge is added winter season (November-April)


rule of here
・Quiet hour starts at 11:00 PM.
・300yen extra charge is added winter season (November-April) for heating oil fee.
・All prices are per person and are in Japanese yen and includes tax.
・All payments are accepted by
cash ONLY
・Please attention, a cancellation fee takes from the 2~5 days ago...
・Please take care of your valuables as it is not our responsiblity to keep them for you. There are lockers in all the rooms that you can use. Make sure to bring your own lock.
・Especially in the Winter season, please bring "Room Shoes": ) Thank you for your understanding.
Access
more about
[ADDRESS]
1107 kamihatsuishimachi nikko city TOCHIGI
Nikko backpackers Nikkorisou
Booking
・Reservation form (Click here)